Slice of Sweetness and Service
Cake Club combines dessert delights with community giving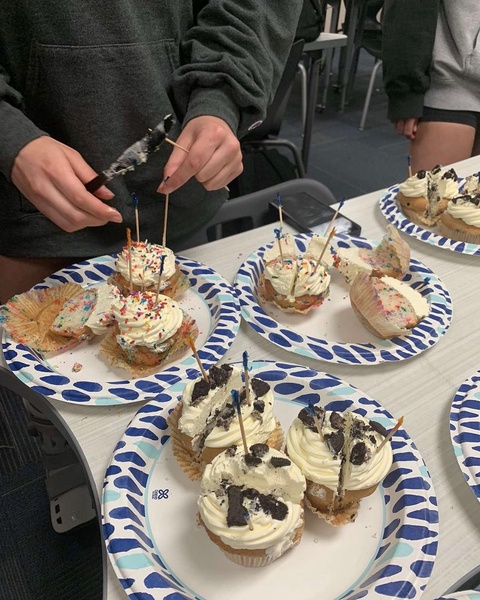 Cake, used in celebrations such as birthdays and weddings and starring in popular tv shows featuring cake decorating competitions, reigns as a supreme dessert for many reasons. This year, cake found its way to Pinnacle High School (PHS) in the form of a new club.
Freshman Riya Bhakta started this club to share her love of cake and give back to others who love the same thing. After talking with friends, they found it was a unique idea for a new club. The first meeting took place on March 10th during lunch in room F210. Bhakta and friends wanted something new, and a club all about cake and community service fit the bill.
"We picked cake because when we were creating the club we were craving cake," Bhakta said.
Members who joined Cake Club pidy $20 in dues to help cover the cost of buying cakes for the meetings and their charity donations. The goal for each time the club met was to enjoy cakes from a different local bakery. The first meeting featured a cake from Triple Delight Bakery in Phoenix.
"We hope to give the small businesses more business and publicity," said Bhakta.
This club is not only about eating cake, however; it is also about giving back to the community. At the meetings, members got a chance to taste four different cake flavors and vote on their favorite. Once they determined the winning flavor, Cake Club planned to donate a cake of that flavor to a local food bank.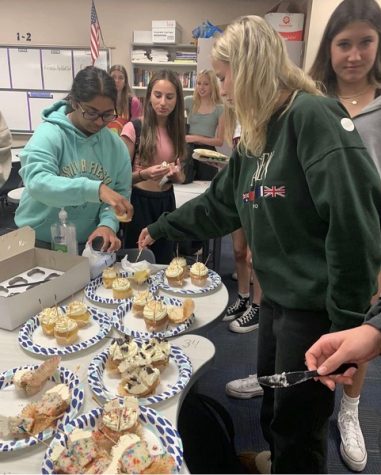 "I'm excited for everyone to join and everyone to get together and raise money for the food banks," said freshman club member Rutu Tashildar.
The club chose St. Mary's Food Bank for their donations. At St. Mary's Food Bank, people from the community donate food or volunteer and help pack food to send to local families in need.
"People should join Cake Club because it gives back and helps us connect to our community while also giving students the benefit of trying delicious cake every month," said Club sponsor, English teacher Jade Keller.
By joining Cake Club, PHS students get to enjoy eating and hanging out with friends while also giving back to the less fortunate. Students can find more information about Cake Club on their Instagram, @cakeclub_phs and hopefully join next year, for a sweet chance to try something new.